Cultural Connections- Directory
Your Directory to arts and culture in Southeastern CT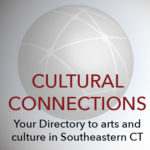 Southeastern CT is a hub of artistic and cultural excellence and innovation. Our region is home to world-class museums, nationally recognized performing & visual arts centers, caretakers of local, regional and national history & heritage, innovative creative businesses, and a bevy of talented musicians, artists, and designers.
Our 500+ Partners make up a robust and vibrant creative economy that has a ripple effect on quality of life, tourism, economic development, health & wellness, and community vitality in the region.
Town
#
0
10
22
1
5
58
5
13
1
1
6
93
3
6
51
21
97
8
4
4
62
1
16
ABOUT THE LISTINGS:
Registered Partners are included in ONE primary category, listed alphabetically by Partner name. Artist and Creative Business categories also have ONE subcategory – if not specified, find the full list in the "all" listing for the category. Use tags, or search button to find details in the description or partner name.

Already a Coalition Partner? You're already listed! To add a description, image or more info to your listing, click here: Update your Partner Listing
Want to be listed? Find out more by clicking here: Become a Partner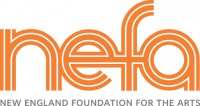 Creative Ground is New England's directory of creative enterprises and artists provided by New England Foundation for the Arts. For more information or to make revisions to your Creative Ground profile, click here: New England Foundation for the Arts' Creative Ground directory