THRIVE! 2018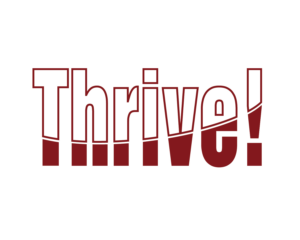 TUESDAY, DECEMBER 4, 2018
Mashantucket Pequot Museum & Research Center
For the second time, the community involved in creating, promoting and supporting arts / culture / history in Southeastern Connecticut came together for one big event!  THRIVE!  is a conference for all of the Cultural Coalition's partners to gather, share, learn, and celebrate our community.
Buffet lunch provided by Events by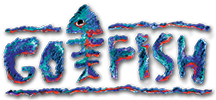 Jon Kodama, Stonington restaurateur.
Coffee & Connections
Representatives from the organizations below were on hand providing information, answering questions and sharing upcoming opportunities.  Click on logo for website links: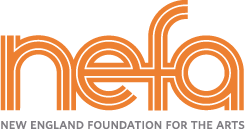 CT Office of Tourism
2018 Featured Presenters- Spotlight on Southeastern CT!
Breakout Sessions – Attendees heard about the following featured projects from around the region: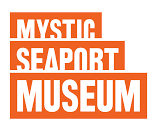 Rebranding: Embrace the Challenge – It has been six months since the Mystic Seaport Museum announced and rolled out a new name, brand and identity, including new logo, signage and ad campaign as part of its new strategic plan. It was not the first time the maritime museum, established in 1929, has rebranded itself. Outside the Stonington community, the rebranding initiative proceeded seamlessly with great fanfare, while local residents had a strong reaction on social media. Hear about the genesis, scope and risks/rewards of the project with an overview of the community reaction and response from the museum. And, find out what impact rebranding has had on the museum since May. Mystic Seaport Museum Speakers: Steve White, President & CEO and Elissa Bass, Social Media Manager.  Presentation slides
Students Addressing Social Issues through the Arts – Students from New London's Interdistrict School for Arts and Communication (ISAAC)  created "Community Faces — Humanizing the Immigrant Label" a project in which students wrote stories, took photos, shot videos and designed websites for a traveling exhibit and a book about 16 local immigrants who came to the United States. The project  was one of 18 winning Better World Projects selected by a committee of Expeditionary Learning (EL) Education students, teachers, and leaders, from submissions across the country and featured at a national conference. Learn more about how students are utilizing the arts to address relevant issues as part of the curriculum and through the support of community partnerships. ISAAC Speakers: David Howes, Principal & Executive Director and Students Shem Adams and Yainiliz Lopez.   Presentation slides

From Crazy to Catalyzing: Taking a Chance on a New Idea– Ten years ago, in the height of the Great Recession, museums, like most arts and cultural organizations, were forced to cancel or curtail programs. When asked to come up with low-cost programs utilizing local resources, the Director of Education and Community Outreach at the Florence Griswold Museum had the "crazy" idea to have a fairy garden event based on something he had seen in another state.  The first Wee Faerie Village at FloGris ran for three weeks in the fall of 2009 and drew 10,000 visitors. Today, the event, based on a different theme each year, attracts 20,000 visitors of all ages and backgrounds and people come from all over New England and beyond. Working with local artists, craftspeople, students, and community partners, the program has brought new audiences (and revenue) to the museum and advanced its mission to  foster the understanding of American art, with emphasis on the art, history, and landscape of Connecticut. Florence Griswold Museum speakers: Matt Greene, Manager of Visitor Relations & Shop Buyer and Tammi Flynn, Marketing Director.  Presentation slides
Marketing Art Locally and Globally in the Digital Age– Join Clint Slowik of New London's Marquee Gallery and ceramics artist Sikiu Perez for a discussion about galleries, artists and marketing. In the old days, galleries could make or break an artist with an exhibit, and it was a time when the artist created the art and the gallery did all the marketing. Today, galleries and artists are developing new business models and marketing strategies to reach new audiences and cultivate collectors both near and far. Hear more about the modern relationship between gallery and artist and how the roles, responsibilities and goals have changed for both.  Speakers:  Clint Slowik, owner Marquee Gallery and Sikiu Perez, artist Sikiu Clay Designs  Presentation slides   Video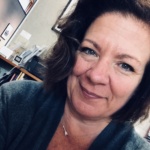 What's Hip in History and Heritage? – 
History and heritage abound in southeastern CT. Historical societies in nearly every town are responsible for maintaining, interpreting and sharing local history.  In this digital and transient environment, history organizations face challenges around membership, visitorship, relevancy, and connecting with younger audiences. Hear from two local historical society leaders who are both seeing and overseeing exciting trends in their towns, popular programs and positive changes in the region. They will share their highlights, as well as, areas of opportunity and hip trends in history and heritage organizations. Speakers: Elizabeth Wood, Executive Director of
Stonington Historical Society
and Regan Miner, Consultant to
Norwich Historical Society
& Associate Director of
New London County Historical Society.
Presentation slides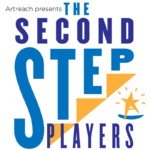 Raising the Artistry Bar: Elevating Social Service Programs to Authentic Arts Experiences
Artreach has supported mental health and wellness through the creative and performing arts since 1985.  The Solo Play Project helped transition the organization from its identity as a mental health provider that utilizes the arts to an arts organization that happens to have artists with psychiatric diagnoses.  Artreach Executive Director Becca Atkins and professional theater artist Emma Palzere-Rae will discuss the creative and instructional process, its inherent challenges, and the artistic and therapeutic outcomes of this unique collaboration.  By working together to expand social services programming to the artistic level, the community experienced an inspiring night of theater for performers and audience alike. Learn how the arts heal, how the arts provide a forum for advocacy, and how you can replicate this arts partnership model. Speakers: Becca Atkins, Executive Director, Artreach, Inc., Emma Palzere-Rae, Theater Artist, Be Well Productions, and Kato McNickle, local playwright
Presentation slides
Keynote Speaker- Matt Wilson, Executive Director MASSCreative
"Galvanizing Support for Arts, Culture and Creativity"
Sponsored by the Garde Arts Center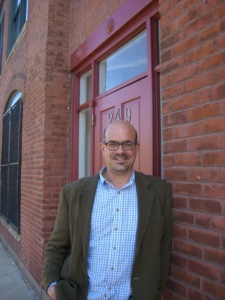 Hired as MASSCreative's first Executive Director in March of 2012, Matt directs the advocacy campaigns and organizational development for the organization. For 30 years, he has run campaigns and organized volunteers and communities for the public interest on a local, state, national level.
"Without a doubt, Matt's leadership of MASSCreative over the last five years has helped make the Commonwealth's arts and cultural community a potent political force. By bringing together a coalition of 400 arts and cultural institutions under MASSCreative's banner to advocate for arts funding, organizing more than 50 arts leaders statewide through our Leadership Council; and blueprinting our Create the Vote Campaign model, Matt has spearheaded a movement. Not only has he convinced an increasing number of politicians and Massachusetts voters that arts and culture aren't just nice, they're necessary, other state arts organizations now look to Matt for ideas and advice on how to replicate MASSCreative's success in their own states. Matt has described his and MASSCreative's work as creating the political and social "heat and friction" needed to produce a greater depth of support for arts and culture." – Wilson's Leadership in Arts Advocacy Award Announcement
Special Guests and Remarks from:
Elizabeth Shapiro, Interim Director of Culture/Director of Operations, Preservation and Museums
Bonnie Koba, Senior Program Associate, Arts in Education
Tamara Dimitri, Program Specialist, Art in Public Spaces
Adriane Jefferson, Arts Program Associate & Special Programs Coordinator
Rhonda Olinsky, Program Associate & Special Projects Coordinator
Lu Rivera, Grants Administrator
THANKS TO OUR SPONSORS! 
THRIVE! 2018 MAJOR SPONSORS