Our Team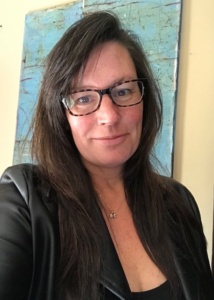 Executive Director – Wendy Bury
Wendy has a B.A. from Colgate University and a M.A. in Art History from Case Western Reserve University. Early internships with the New York Transit Museum and the New York City's Metropolitan Transportation Authority's (MTA) Arts for Transit program, a percent for public art program, inspired a life-long passion for the arts, art history, and public art.
In 2008, she became the Founding Executive Director of La Grua Center, an arts and cultural center in Stonington Borough, which was featured in the New York Times in its first year of operations. As a representative of and advocate for the creative economy, she has served as an economic development commissioner and leadership positions in chambers of commerce and merchant associations, consulted to small businesses, led and advised on numerous nonprofit economic impact studies and reports, and served on the boards of nonprofit organizations, as well as, founded the Stonington Nonprofit Roundtable.
Since 2014, Wendy has served as the founding Executive Director of the Cultural Coalition. The nonprofit organization's mission is to improve the economy, vitality and quality of life in eastern CT by supporting the arts, cultural and creative community. The Cultural Coalition is part of a statewide network of Designated Regional Service Organizations (DRSO) – eight regional arts and cultural organizations that support the CT Office of the Arts/Department of Economic & Community Development through a public-private partnership. The Cultural Coalition has been the DRSO for Southeastern CT since inception, and in 2021, became the DRSO for the northeast region expanding the service area to 43 municipalities (25% of CT's municipalities). The Cultural Coalition provides programs and services to, and advocates for, more than 500 partners – the creative economy – including museums, performing arts organizations, artists, historical societies, economic development agencies, tribal and military entities, municipalities and creative businesses.
Currently, Wendy serves on the board of the CT Arts Alliance and is Co-Chair of its Policy & Issues Committee. She is a Corporator of Chelsea Groton Bank, Trustee of the Chamber of Commerce of Eastern CT, Southeastern CT Enterprise Region (seCTer) board member, and is a Department of Emergency Management and Homeland Security Regional Recovery Steering Committee member. She served as Co-Chair of Governor Lamont's & Lt. Governor Bysiewicz's Transition Arts, Culture and Tourism Policy Committee.
Wendy specializes in nonprofits, economic impact studies, multi-agency collaborative projects, and nonprofit startups in the arts and cultural sector. She has lived in Stonington for 26 years and has three children.
Deb Mathiasen – Assistant Director
Deb Mathiasen is Assistant Director of the Cultural Coalition, an independent 501c3 nonprofit organization founded in 2014 to improve the economy, vitality and quality of life in the region by supporting the arts, cultural and creative community.
Since joining the Cultural Coalition as Assistant Director in 2016, Deb has managed general operations and administration of the Coalition's programs, events, and activities. She participates as a member of the management team to formulate, implement, and track outcomes of programs and services in support of the organization's mission and the Board's strategic plan. As partner liaison and stakeholder contact, Deb has strengthened the Cultural Coalition's role in the arts, culture and creative community and across the region.
Following an International Relations B.A. degree from Mount Holyoke College, Deb began her career at a Connecticut marketing research firm overseeing survey design and data collection. She moved into management and leadership positions with the growing company before leaving to become a project management and marketing consultant working with small nonprofit organizations and municipal departments.
Deb has been an economic development, tourism, and small business advocate for more than twenty years, serving on the Board of the Central Regional Tourism District and the East Haddam Economic Development Commission. Born and raised in northwestern Connecticut, she has lived in the southeastern region of the state for the past 26 years.
Coming soon….more team profiles!