Our Team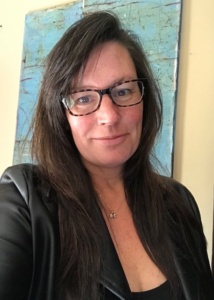 Executive Director – Wendy Bury
Wendy has a B.A. from Colgate University and a M.A. in Art History from Case Western Reserve University. Early internships with the New York Transit Museum and the New York City's Metropolitan Transportation Authority's (MTA) Arts for Transit program, a percent for public art program, inspired a life-long passion for the arts, art history, and public art.
In 2008, she became the Founding Executive Director of La Grua Center, an arts and cultural center in Stonington Borough, which was featured in the New York Times in its first year of operations. As a representative of and advocate for the creative economy, she has served as an economic development commissioner and leadership positions in chambers of commerce and merchant associations, consulted to small businesses, led and advised on numerous nonprofit economic impact studies and reports, and served on the boards of nonprofit organizations, as well as, founded the Stonington Nonprofit Roundtable.
Since 2014, Wendy has served as the founding Executive Director of the Cultural Coalition. The nonprofit organization's mission is to improve the economy, vitality and quality of life in eastern CT by supporting the arts, cultural and creative community. The Cultural Coalition is part of a statewide network of Designated Regional Service Organizations (DRSO) – eight regional arts and cultural organizations that support the CT Office of the Arts/Department of Economic & Community Development through a public-private partnership. The Cultural Coalition has been the DRSO for Southeastern CT since inception, and in 2021, became the DRSO for the northeast region expanding the service area to 43 municipalities (25% of CT's municipalities). The Cultural Coalition provides programs and services to, and advocates for, more than 500 partners – the creative economy – including museums, performing arts organizations, artists, historical societies, economic development agencies, tribal and military entities, municipalities and creative businesses.
She currently is a Corporator of Chelsea Groton Bank, a Trustee of the Chamber of Commerce of Eastern CT, and a board member of Southeastern CT Enterprise Region (seCTer) and Chelsea Groton Foundation. She recently served as a Department of Emergency Management and Homeland Security CT Region 4 Recovery Steering Committee member. Wendy served on the board of directors of the CT Arts Alliance from 2015 to 2021 and was Co-Chair of its Policy & Issues Committee. She also served as a Co-Chair of Governor Lamont's & Lt. Governor Bysiewicz's Transition Arts, Culture and Tourism Policy Committee upon their election in November 2018.
Wendy specializes in nonprofits, economic impact studies, multi-agency collaborative projects, and nonprofit startups in the arts and cultural sector. She has lived in Stonington for 26 years and has three children.
Deb Mathiasen – Assistant Director
Deb Mathiasen is Assistant Director of the Cultural Coalition, an independent 501c3 nonprofit organization founded in 2014 to improve the economy, vitality and quality of life in the region by supporting the arts, cultural and creative community.
Since joining the Cultural Coalition as Assistant Director in 2016, Deb has managed general operations and administration of the Coalition's programs, events, and activities. She participates as a member of the management team to formulate, implement, and track outcomes of programs and services in support of the organization's mission and the Board's strategic plan. As partner liaison and stakeholder contact, Deb has strengthened the Cultural Coalition's role in the arts, culture and creative community and across the region.
Following an International Relations B.A. degree from Mount Holyoke College, Deb began her career at a Connecticut marketing research firm overseeing survey design and data collection. She moved into management and leadership positions with the growing company before leaving to become a project management and marketing consultant working with small nonprofit organizations and municipal departments.
Deb has been an economic development, tourism, and small business advocate for more than twenty years, serving on the Board of the Central Regional Tourism District and the East Haddam Economic Development Commission. Born and raised in northwestern Connecticut, she has lived in the southeastern region of the state for the past 26 years.
Charlene Haukom – Northeastern Region Coordinator
Charlene Haukom joined the Cultural Coalition as the Northeast Region (NER) Coordinator in October 2021. She enjoys connecting with artists, arts & cultural businesses, community organizations, and municipal and economic development leaders in twenty-one northeastern CT towns. Charlene serves as the liaison to the region, assesses the arts and cultural landscape, and extends the Cultural Coalition's programs and services to the creative community.
Charlene brings to the position over 13 years of administrative experience and 10 years of freelance experience. After earning a BS degree in mass communications with a concentration in journalism, Charlene's writing interest evolved into writing for children. To further her understanding of picture book structure, Charlene enrolled in the Children's Book Illustration certificate program at the Rhode Island School of Design. While studying at RISD, she became increasingly drawn to abstract painting and graduated with certificates in both Children's Book Illustration and Painting Studies.
Charlene actively maintains a creative practice and continues to enroll in art and writing programs. She is a member of the Shoreline Arts Alliance, Connecticut Pastel Society, American Impressionist Society, and the Society of Children's Book Writers and Illustrators.
Kia A. Baird – Outreach & Community Impact Coordinator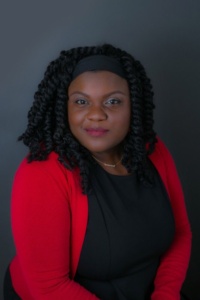 Kia Baird is a Norwich, CT native with a life mission of connecting people with opportunities.
Ms. Baird is Past President of the New London County Section of the National Council of Negro Women, an organization founded in 1935 by Mary Mcleod Bethune to work collectively for women's rights and the rights of young people.  Kia is a former Ambassador for the Eastern CT Chamber of Commerce Young Professionals and served the Chamber as a member of its Board of Trustees.   In 2013 Kia Baird received the Young Professionals Community Service Award.  In 2015, she was honored with her peers as one the region's 40 Under Forty and in the following years Kia was privileged to become one the SECT Professional Women of the Year and 100 Women of Color (CT, MA, RI).
Kia is on the board of directors and past president of OutCT, a 501c3 organization that works to build a community through educational and social programming that promotes acceptance and understanding of the LGBTQ community.  Kia is also the Co-Chair of the Southeastern CT Re-entry Council, serving individuals that are returning to the community after incarceration. She is also on the Diversity Board for the Norwich Bulletin and has been featured several times as a guest columnist.
Kia Baird is a classically trained soprano.  She studied the business of music at the Historically Black College- Winston Salem State University (UNC) located in Winston-Salem, North Carolina.  Kia studied both sacred and classical music and concentrated in jazz under the tutelage of D'Walla Simmons Burke, Richard Heard and Dr. David Legette.  Among other memorable performances, Kia was the soprano in the Opera Barefoot, narrated by the Late Dr. Maya Angelou and is currently the featured Soloist for RPM Voices of Rhode Island.  Kia is a former Board of Directors member of the Norwich Arts Center, where she created Miss Lottie's Café, A jazz- theater series, named for art and community activist, Lottie B Scott in historic Norwich, CT and is the Founder of Girls in Jazz.
Kia's dream to connect people with passion and creativity to opportunities that develop exceptional business acumen, drive economic development allows her to help strengthen the community as a whole.
Jessica Morozowich – Funding Booster Program Manager 
Jessica Morozowich grew up in Litchfield County before pursuing her undergraduate degree in vocal performance with a minor in music management at the University of Delaware. In 2003 Jessica completed her M.S. in Arts Administration from Drexel University in Philadelphia and returned to CT to advocate for the creative sector in her home state. She worked in the Northwest corner for almost a decade; first with Litchfield Performing Arts (Litchfield Jazz Festival and Camp), and as a board member for the Northwest CT Arts Council, later becoming staff working side-by-side with the Executive Director to advocate for and support arts and culture in the Northwest corner.
After having their second child Jessica and her husband relocated to Colchester, CT where she transitioned to be a stay-at-home-mom, and began a business as a contract grant writer and consultant for arts-based organizations and artists alike. She discovered she not only had a knack for grant writing, but for teaching and building the overall capacity of the organizations she worked with. Her clients received continued funding success at the local and state levels, and appreciated her comprehensive approach and honest programmatic input. After several years her interests focused more and more on teaching organizations "to fish", rather than "fishing" for them, and she sought innovative ways to make a greater impact on the cultural community. In 2019, in partnership with the Cultural Coalition, the Funding Booster Program was born! This program utilizes Jessica's unique skills to build the capacity of the southeastern region, and now the northeast region, to apply for and win funding opportunities. The program has been such a success that it has been replicated by the Cultural Alliance of Fairfield County (the Cultural Coalition's sister organization serving Fairfield County). Jessica thoroughly enjoys connecting with the incredible artists and creative organizations that make-up the fabric of our state, and helping them grow and achieve funding success. Jessica believes the arts and creative learning are so important that she ran for, and won, a seat on Colchester's Board of Education in 2019.
Sarbani Hazra – Norwich Arts & Culture Coordinator  
Sarbani Hazra joins the Cultural Coalition as the Norwich Arts and Culture Coordinator. She is thrilled to bring her strong collaborative skills and community experience to Norwich. Sarbani has over 15 years of experience in academic management and community advocacy. She graduated with Honors from Smith College with a B.A. in Psychology. Sarbani was the Assistant Director of UCLA's Center for India and South Asia and, previously served as the Sponsored Research Officer at Barnard College. She has been a lifelong advocate for equity and inclusion and has worked with several community organizations: South Asian Lesbian and Gay Association, South Asian Mental Health Awareness in Jersey, and Asian Task Force Against Domestic Violence.
Sarbani is also an actor and writer. Her acting credits include the NBC pilot One Star Wonder and the music video "Aaja" with Emmy-winner Riz Ahmed. She has also performed with Emerson Theater Collaborative and Mystic Seaport Museum's Lantern Light tours. Sarbani recently developed the play Merle's Shadow which was partly funded by the Cultural Coalition. For more information about her creative work, please visit www.shazra.com.
Coming soon….more team profiles!