Cultural Connections- Directory
Show/Hide Debug
Your Directory to arts and culture in Southeastern CT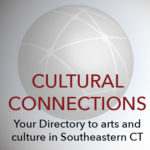 This directory is proudly sponsored by:
TO INSERT YOUR LOGO HERE, contact d.mathiasen@CultureSECT.org
« Back to Directory
CT Office of the Arts
---
---
VISION:  Inspire. Empower. Educate. Transform. The arts are a human right. The Connecticut Office of the Arts envisions a world where the arts, in all forms, are embedded in everyday life.
MISSION:  The Connecticut Office of the Arts animates a culture of creativity across Connecticut by supporting arts making and arts participation for all people.
In Connecticut, the state agency charged with fostering the health of the creative economy is the Office of the Arts, which is located in the Department of Economic and Community Development (DECD). The Office of the Arts develops and strengthens the arts in Connecticut and makes artistic experiences widely available to residents and visitors. Through our grant programs, the Office of the Arts invests in Connecticut artists and arts organizations and encourages the public's participation as creators, learners, supporters, and audience members. Through our programs and services, the Office of the Arts connects people to the arts and helps to build vital communities across the state.
In addition, the Office of the Arts plays an ongoing convening role and provides an array of training and professional development opportunities. The Office of the Arts collects and disseminates state, regional, and national arts information resources via the communications, directories, publications, data-sharing, one-on-one consultations, and referrals.
STATEWIDE NETWORK: REGIONAL SERVICE ORGANIZATIONS
The Office of the Arts partners with nine Regional Service Organizations that serve as local field offices to constituents and citizens. This statewide network of service agencies plays a key role that is mutually beneficial to the state's citizens and creative economy, the regional arts and cultural infrastructure, and COA's goals, programs, and services. These service organizations support Connecticut's economy and provide arts and cultural leadership at a regional level.
The Regional Service Organizations:
Develop, convene, and sustain the arts industry and develop and sustain cross-sector relationships
Provide coordinated marketing, technical assistance, advocacy, and many other services and programs
Support specific COA programs and services
The following nine agencies provide services in their respective regions:
Cultural Alliance of Fairfield County
Cultural Alliance of Western Connecticut
Arts & Culture Collaborative, Waterbury Region
Northwest Connecticut Arts Council
Arts Council of Greater New Haven
Greater Hartford Arts Council
Shoreline Arts Alliance
Windham Arts
Southeastern Connecticut Cultural Coalition
See Regional Service Organizations link for contacts and municipalities served.
---
Showing 0 of 0 partners
Previous Page
Next Page
ABOUT THE LISTINGS:
Registered Partners are included in ONE primary category, listed alphabetically by Partner name. Artist and Creative Business categories also have ONE subcategory – if not specified, find the full list in the "all" listing for the category. Use tags, or search button to find details in the description or partner name.

Already a Coalition Partner? You're already listed! To add a description, image or more info to your listing, click here: Update your Partner Listing
Want to be listed? Find out more by clicking here: Become a Partner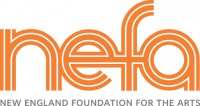 Creative Ground is New England's directory of creative enterprises and artists provided by New England Foundation for the Arts. For more information or to make revisions to your Creative Ground profile, click here: New England Foundation for the Arts' Creative Ground directory