Diversity Equity Inclusion (DEI)
The Southeastern CT Cultural Coalition and the Community Foundation of Eastern CT,  partnered to present two Diversity Equity and Inclusion (DEI) Workshops facilitated by Jamal Jimerson of Minority Inclusion Project.  This page provides information about those workshops and materials, links and contact information for your organization to advance diversity, equity and inclusion in your organization and in the region.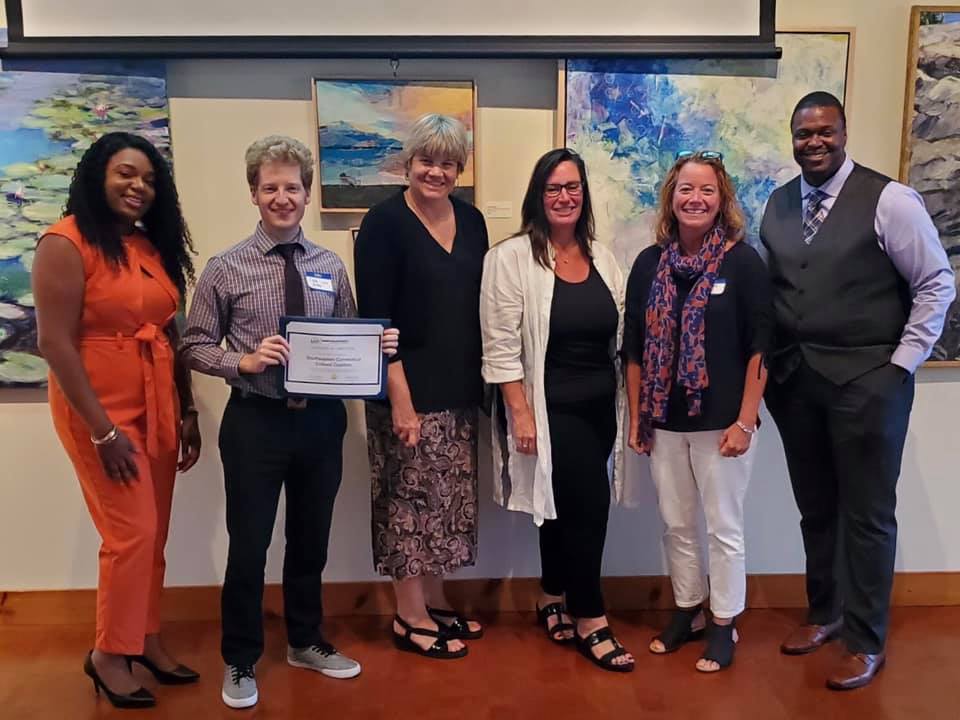 Since March 2019, we have been one of four organizations in New London County that have participated in the second cohort of the Board Diversity Initiative, Minority Inclusion Project Incorporated's main program.
September 5, 2019 was the closing ceremony for the New London BDI cohort. We presented our diversity, equity, and inclusion action plans. Thank you to Jamal and Esther of MIP and to our fellow cohort participants New England Science & Sailing Foundation, La Grua Center and The Connecticut Audubon Society. Thank you to Community Foundation of Eastern CT and funding partners who made the cohort possible!
Southeastern CT Cultural Coalition DEI Action Plan Report FINAL
DEI Cohort – Case Statements, Goals & Action Plan
____________________________________________________________________________________
Minority Inclusion Project (MIP), Founder/Executive Director Jamal Jimerson
Leading with Intent Study 2017
Diversity Equity and Inclusion (DEI): A Regional Call to Action Workshop – March 6, 2018.
Workshop Presentations (ppts)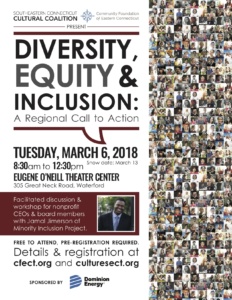 Race and Ethnic Demographics- NLC
Perspectives on the Paradigms (Ideas generated at workshop)
Workshop Handouts from MIP
Workshop Homework from MIP
Diversity Equity and Inclusion (DEI): A Regional Call to Action Part II Workshop – October 18, 2018.
Workshop Presentation (ppt) – Jamal Jimerson, Minority Inclusion Project (MIP) – MIP DEI Part II
Workshop Handouts from MIP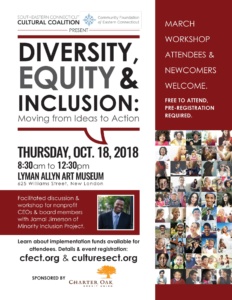 ADDITIONAL DEI Resources

Courtesy of MIP
Community Foundation of Eastern CT
Other Resources
News Articles of Interest