Funding Booster Program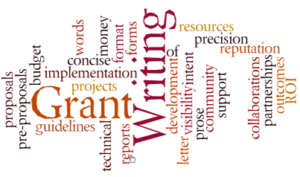 Our FUNDING BOOSTER PROGRAM is a one-year program to provide and coordinate workshops, activities, online resources and technical support that will improve Southeastern CT's arts and cultural nonprofits' ability to capitalize on local, state, New England and federal grant opportunities.
Under our leadership, this program partners with CT Office of the Arts, Community Foundation of Eastern CT, CT Humanities, New England Foundation for the Arts and Office of U.S. Rep Joe Courtney, CT 2nd District.
Our Funding Booster Program aims to improve New London's and Southeastern CT's arts and cultural nonprofits' ability to apply for and win grants and to increase state, regional and federal funding to the creative sector in our region.
SIGN UP FOR FREE! To receive information and notifications about our Funding Booster Program grant clinics, grant opportunities, available technical support, and grant news, please Sign Up For Our Funding Booster Program so we can send you customized information directly.  To sign up to receive notifications about our FREE Funding Booster Program activities so we can help you apply for and win grants, click HERE.
Upcoming Funding Booster Activities
UPCOMING DROP IN GRANT CLINICS
Tuesdays from 10am to noon: July 9, Sept. 10, Oct. 8
(Foundry 66 Conference Room, 66 Franklin Street, Norwich)
Drop in with your laptop and/or a grant application that you are working on or interested in. We'll have a professional grant writer on hand to answer questions, read drafts, give advice and more. This is unstructured time to help support you as you begin or continue to write your grant application. We will also have information about CT Office of the Arts' (COA) grants, CT Humanities, federal grants, NEFA grants, Community Foundation, local foundations and banks, and more!
FREE to registered Cultural Coalition partners. No need to register, just drop in!
UPCOMING FEDERAL GRANTS FOR ARTS, CULTURE AND HUMANITIES FORUM
in conjunction with U.S. Congressman Joe Courtney's Office
Thursday, August 1, 2019 from 9:00 to 11:30 am at Lyman Allyn Art Museum, 625 Williams Street, New London
FREE forum and introduction to the competitive grant process for arts, culture and humanities federal grants from NEA, NEH and CT State Library. Representatives will present information about current grant programs, process and criteria, and answer your questions.
Speakers include:
Joshua Mauthe, Senior Advisor, Office of the Senior Deputy Chairman, National Endowment for the Arts
Tatiana Ausem, Senior Program Officer, National Endowment for the Humanities
Kendall Wiggin, State Librarian (CT State Library administers the federal 'Grants to States' Program for Connecticut, which originates from Institute of Museum and Library Services)
CT Office of the Arts Grants – Open
Artist Fellowship Grants (deadline August 20, 2019)
Arte-Accessible (deadline September 18, 2019)
Good to Great (TBA)
Stay tuned for more announcements about clinics, workshops, resources, and information, including:
Grant Alerts & Information – information about available operating, program and project grants, criteria for applying, deadlines, requirements to support your organization
Grant Rating Guide – rating system to show ease/difficulty of different grant applications (local, state and federal), grant management requirements, grant reporting requirements, turnaround time of decisions and delivery of funding, and scale of beginner to expert grant writer required. Ratings will be a simple emoji-based system. 
Grant Information Sessions & Online Resources – learn about available grants and walk through the application process
Drop In Grant Clinics – unstructured time with staff and professional grant writers to provide familiarization, technical support and advice for applicants 
Calendar of Events – information about other organizations' grant support activities, workshops, and programs
Background:
As a regional organization with a bird's eye view of the arts and cultural sector in our region, we have paid attention to grant awards to those we serve, and we work with funders who provide grants to this region. Historical and published data indicates that New London and Southeastern CT nonprofit arts and cultural organizations are underrepresented in applications to local, state and federal grants and therefore are not capitalizing on grant opportunities, and corresponding available dollars. We have received similar information from funders that have made a concerted effort to attract more applications from this region.
Our survey of nonprofits showed barriers and challenges to applying for grants include:
Awareness of opportunities, availability, eligibility
Confidence and/or belief in ability to win award
Grant writer availability
Technical skills (narrative, budget, etc.)
Staff or volunteer time available
Complexity of application
Matching funds requirement
Grant management
Grant reporting
Our Funding Booster Program will address the above barriers and challenges to help you apply for and win grants!
Support for this program has been generously provided by the Frank Loomis Palmer Fund, Bank of America, Trustee, N.A.