Funding Booster Program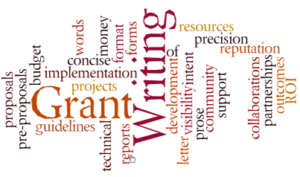 Our FUNDING BOOSTER PROGRAM provides monthly drop-in grant clinics, workshops, consulting, online resources, peer-to-peer resource sharing, and technical support to improve our region's arts and cultural sector's ability to capitalize on local, state, New England and federal grant opportunities. 
Under our leadership, this program partners with CT Office of the Arts, Community Foundation of Eastern CT, CT Humanities, New England Foundation for the Arts and Office of U.S. Rep Joe Courtney, CT 2nd District.
Our Funding Booster Program aims to improve the arts and cultural sector's ability to apply for and win grants and to increase state, regional and federal funding to the creative sector in our region.
SIGN UP FOR FREE! To receive information and notifications about our Funding Booster Program grant clinics, grant opportunities, available technical support, and grant news.
If you are a registered Cultural Coalition Partner or Northeast Region contact, sign up to participate in the FREE Funding Booster Program so we can help you apply for and win grants, click HERE.
Note: To better understand your level of experience with grants, participants will be asked to complete a short survey about grant activity during the past 12 months.
---
NEXT ACTIVITIES:

Next Drop In Grant Clinic – Nov. 9 from 10am to noon
REGISTER HERE – for Zoom link 11/9 session (also please email below to request optional one-on-one consult)
10 to 10:30am – General Q&A and insights with the Funding Booster team.
10:30am to noon – Optional 15 minute scheduled one-on-one breakout rooms.
Contact us at fundingbooster@culturesect.org to reserve your timeslot.
---
RECENT ACTIVITIES:
Event Recording
---
PREVIOUS ACTIVITIES:
NEA Grants – You Can't Get a NEA Grant If You Don't Apply (3/23/21)

EVENT RECORDINGS

For NEA General Grants Information, click HERE.
Previous Events:
Getting Started With Grantwriting – Grants Training 101 (3/9/21)
Presentation by Jessica Morozovich – Funding Booster Program
Fall 2020 Event Recording: HOW COVID-19 IS AFFECTING GRANTMAKERS AND 
Getting Started – All the things you wish you knew before applying…
Presentation by Jessica Morozovich – Funding Booster Program, 2020
Program Background:
As a regional organization with a bird's eye view of the arts and cultural sector in our region, we have paid attention to grant awards to those we serve, and we work with funders who provide grants to this region. Historical and published data indicates that Southeastern CT nonprofit arts and cultural organizations are underrepresented in applications to local, state and federal grants and therefore are not capitalizing on grant opportunities, and corresponding available dollars. We have received similar information from funders that have made a concerted effort to attract more applications from this region.
Our survey of nonprofits showed barriers and challenges to applying for grants include:
Awareness of opportunities, availability, eligibility
Confidence and/or belief in ability to win award
Grant writer availability
Technical skills (narrative, budget, etc.)
Staff or volunteer time available
Complexity of application
Matching funds requirement
Grant management
Grant reporting
Support for this program provided by:
CT Office of the Arts/Department of Economic & Community Development
Community Foundation of Eastern CT
Frank Loomis Palmer Fund, Bank of America, Trustee, N.A.
Cultural Coalition's 2021 Benefactors – Chelsea Groton, Dominion Energy and L&M Hospital