Funding Booster Program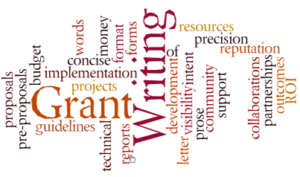 Our FUNDING BOOSTER PROGRAM provides monthly drop-in grant clinics, workshops, consulting, online resources, peer-to-peer resource sharing, and technical support to improve our region's arts and cultural sector's ability to capitalize on local, state, New England and federal grant opportunities. 
Under our leadership, this program partners with CT Office of the Arts, Community Foundation of Eastern CT, CT Humanities, New England Foundation for the Arts and Office of U.S. Rep Joe Courtney, CT 2nd District.
Our Funding Booster Program aims to improve the arts and cultural sector's ability to apply for and win grants and to increase state, regional and federal funding to the creative sector in our region.
SIGN UP FOR FREE! To receive information and notifications about our Funding Booster Program grant clinics, grant opportunities, available technical support, and grant news.
If you are a registered Cultural Coalition member (Southeast Region Partner or Northeast Region Contact), sign up to participate in the FREE Funding Booster Program so we can help you apply for and win grants, click HERE.
---
Individual appointments (20 min.) available upon request.
Contact Jessica to schedule at  j.morozowich@culturesect.org
NEXT ACTIVITIES:
Drop-In Clinic: Tuesday, June 6, 2023 from 10-11am on Zoom
June will be a General Help Session (last drop-in before summer break)
REGISTER HERE for Zoom information and see info on flyer below
---
RESOURCES FROM RECENT ACTIVITIES:
Grant Writing 101 Training/Refresher
May 9, 2023
Connect with Jessica at  j.morozowich@culturesect.org for information about best practices for grant writing for nonprofit organizations, artists & businesses.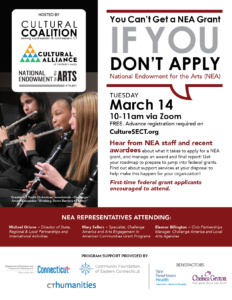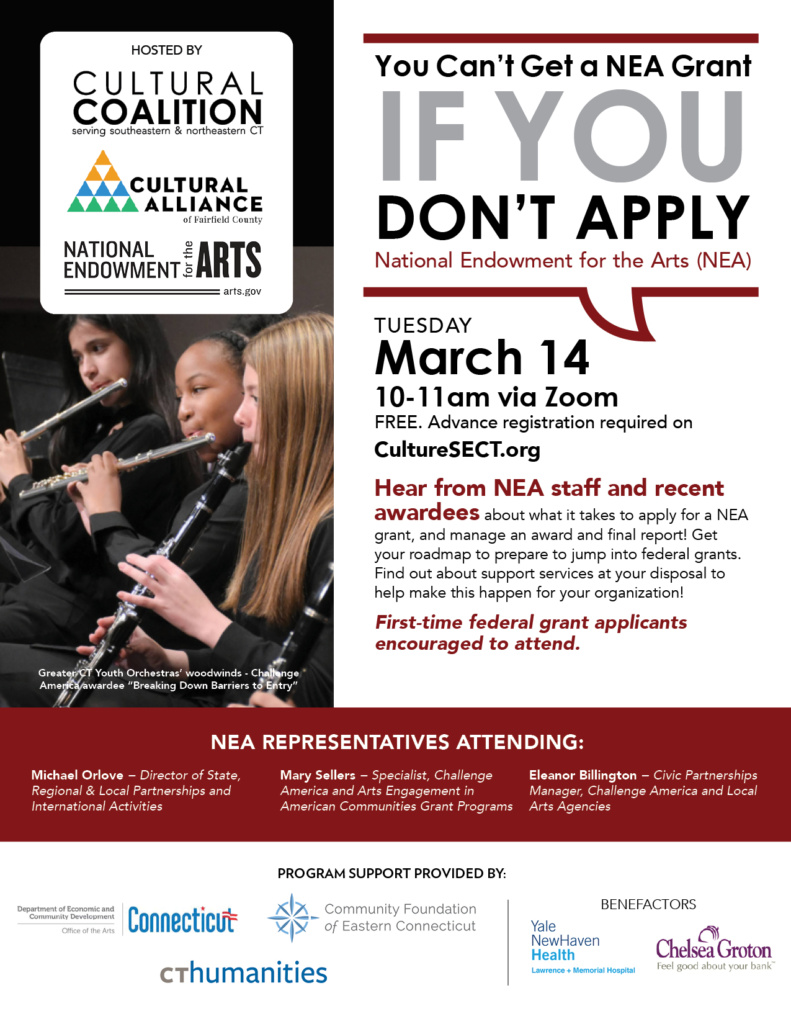 NEA Workshop – You Can't Get a NEA Grant If You Don't Apply! 
Tuesday, March 14, 2023
NEA Presentation slides – download PDF
Password: *4yF%!4B