Calls for Artists/Performers
To submit Call for Artists, Job Opening, Internship, Board and/or Volunteer Opportunity for your organization, please CLICK HERE. This is not an events calendar.
*Note: You MUST be a registered Partner to submit opportunity. (If you are not a registered Partner, please register to become a Partner (it's FREE and easy!).
ARTIST/PERFORMER OPPORTUNITIES
SEEKING A SANTA!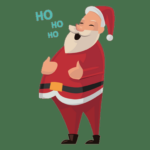 The Connecticut Yuletide Carolers are looking for a "naturally-bearded" St. Nick to appear occasionally with the Carolers. We've got the costume! Paid engagements. Contact loric@ctyuletide.com if interested. Deadline 10/31/21.

EC-CHAP Artist in Residence – Willington
The Eastern Connecticut Center for History, Art, and Performance, Inc. (EC-CHAP) is a 501.c.3 nonprofit cultural organization located at The Mill Works, historic landmark in Wilington, CT. EC-CHAP operates the Dye & Bleach House Community Gallery, the Gardiner Hall Jr History Museum, The Packing House performance venue, and offers an Artist-In-Residence (AIR) Program.
For more information, click HERE.