Thursdays on the Thames 2018
Enjoy chartered sunset cruises aboard the Thames River Heritage Park Water Taxi with local experts serving as your cultural cruise guides.  August tour launches from NORWICH.  July and two September tours launch from NEW LONDON.    Thursdays on the Thames series sponsor: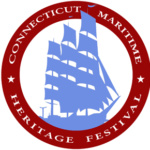 UPCOMING TOURS:
September 13 – "Riding the Waves: The New London Music Scene"
New London, Fort Trumbull State Park Water Taxi Launch
dockside social begins at 5:00 pm, boat departs at 5:30 pm
New London's music scene was at its peak from 1997 to 2016 and consisted of long weekends of multiple-band bills playing original live music – a "musical melting pot" of indie rock, punk, hardcore, metal, and Americana.  In the 1980's, The Towers of New London ruled the local music scene in hot spots like the El 'n' Gee Club.  Join music columnist, Rick Koster, as he shares the highlights of these cycles in our region's musical history. Beer provided by These Guys Brewing Company in Norwich. 
This tour sponsored by: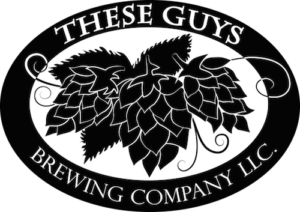 PAST TOURS:
July 19 – "Speeding, Bribery & Intoxication on the Sound: Rum-running"
New London, Fort Trumbull State Park Water Taxi Launch
dockside social begins at 6:00 pm, boat departs at 6:30 pm
Our guest speaker will be Robert McKenna, a former Coast Guard Officer, author and expert on rum running during Prohibition. He has researched, edited and republished six books about liquor smuggling in the 1920s and was a contributor to CPTV's Emmy Award winning documentary "Connecticut Goes Dry" (2012).  Learn about the New London office of the largest rum ring in the history of Prohibition and the Coast Guard's law enforcement efforts from southeastern CT to international waters. 
SOLD OUT! – August 16 – "Craft & Drafts in the Rose City"
Norwich, Town Dock at Howard Brown Park
dockside social begins at 5:30 pm, boat departs at 6:00 pm
Jason Vincent, co-owner of Epicure Brewing, independent craft brewery and taproom, shares the art of production, sales and distribution of custom beer and ale.  He includes the path from idea to construction and launch to rapid growth and the partners he has met along the way. With a career in economic development and municipal planning, Vincent has a unique perspective on past, present and future development in the Rose City.
CANCELLED DUE TO WEATHER – September 6 – "Thames River Connections: By Boat or Bridge"
New London, Fort Trumbull State Park Water Taxi Launch
dockside social begins at 5:00 pm, boat departs at 5:30 pm
Our guest speakers will be Jim Streeter, Town of Groton lifelong resident, former mayor, and town historian, and Steve Jones,  UConn Avery Point professor, editor, and "literate boatman," will share the history of crossing the Thames River between New London and Groton.  This tour coincides with the Connecticut Maritime Heritage Festival, celebrating the state's maritime heritage and spirit of innovation with activities along the Port of New London waterfront (ctmaritimefest.com)    
TICKETS:
Note:  Departure times and locations per cruise.  Ticketed guests will be notified of weather cancellation and welcome aboard remaining cruises.