May Update COVID-19 Impact Survey – RESULTS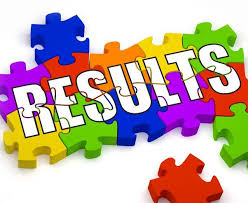 SUMMARY Economic Impact of COVID-19 on Southeastern CT's Arts & Cultural Organizations, Businesses and Artists – for 16 week time period between March 13 to June 30, 2020
$16M in estimated total financial losses (nonprofit and for profit arts & cultural sector)
700K estimated lost audience members, program attendees, or customers
At least 700 staff impacted by layoffs, furlough or reduced hours through April 30
More than half of arts & cultural businesses could not reopen in May (37%) or were uncertain about their ability to resume activities (21%) under the Phase I Reopening Guidelines
Currently, most (87%) arts & cultural businesses are doing okay – reporting fair, average, or good operational health at the end of May and 75% predicting to be okay through summer (Sept. 2020)
DETAILS 
May Update Impact Survey-Results
BACKGROUND
The Southeastern CT Cultural Coalition conducted a May Update Survey from May 19-31, 2020 as a follow-up to two earlier impact surveys conducted in March and April.
The survey request was distributed to our Partners and other stakeholders to gather information about the status of operations in regional arts and cultural businesses and organizations, including the estimated economic impact of the COVID-19 public health emergency from March 13 to June 30th, and the government support relief options being pursued and received.
Responses came from 43 businesses/organizations/individuals from 15 different towns, with multiple responses in New London (9), Norwich (4), Stonington (11), Old Lyme (2), and Groton (4).
60% respondents from nonprofits, including performing & visual arts centers, theaters, museums, historic sites.  40% respondents from for-profit creative businesses and individual artists.
Most of those responding had also completed one of the previous Cultural Coalition impact surveys, updating their economic impact data from April 30 to now include May and June.
SCCOG Liaison Report- Cultural Coalition June 2020 mtg