The Arts Are Here For You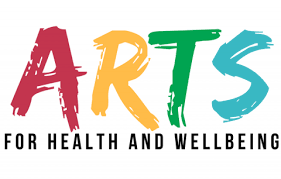 Covid-19 has had a profound effect on our communities and residents. From isolation and working remotely to limited socializing, each of us has experienced the pandemic in unique ways. While some people have been able to adapt, there has been an increasing number of people for whom these circumstances have been not just challenging, but dangerous.
The pandemic has hit the health and wellness organizations and disability community especially hard. Norwich's Reliance Health has had 438 calls and inquiries about services and programs since March and has a waiting list for case management and clinical services. Sound Community Services has seen a steady increase in virtual support participation. Aside from the disparate physical and economic impacts, many of those served report increased rates of mental health challenges including feelings of anxiety and loneliness.
The Cultural Coalition has hosted an Arts in Health roundtable for five years now. It is made up of social and human service and arts organizations, and is centered on arts for health and wellness. Together, these eight organizations serve 24,000 individuals, families and children living in New London County. Since the pandemic began, we have heard directly from these organizations about the economic, social and mental impact and the increased demand for their services and programs.
People have turned to the arts for a calming practice, creative outlets, and social connectivity. From home delivered art kits to virtual arts experiences, the arts help us cope, escape temporarily, and, most important, keep people out of crisis.
A program manager from Artreach, an arts and health agency in Norwich that supports mental health and wellness through the creative and performing arts, said, "Members attest that, when other programs shut down, the consistency and availability of Artreach's programming has been a lifeline, keeping them out of severe depression – and out of the hospital."
At the Light House, an organization that serves the needs of individuals with disabilities, they have used arts-based activities as a way to engage and connect participants with their peers and staff, whether at home or in programs. These activities serve as a vehicle to relieve stress, improve critical thinking skills, and create a sense of accomplishment. But mostly, as a direct support staff member says, they "bring people together, even when they are apart."
Sound Community Services serves individuals with behavioral health and substance abuse diseases and has had members safely completing art projects at home. Projects include art books, mail in holiday crafts, and currently "Wellness New Deal" posters similar to ones created in the 1930's – 1940's. Once the posters are completed, they will be used for health promotion in the community. Members who participated in the project mention how they " feel important" and overjoyed knowing that their art will be used for making positive "impact" in the community.
There have also been learning lessons. Organizations are having a hard time providing support to those who have no internet access. Some people who were once familiar faces in-person pre-pandemic are not able to log on, and now require home health checks. Ensuring access to basic internet for everyone should be a priority for this region. Conversely, organizations are seeing less familiar faces more. Introverts who once shied away from in-person events are more comfortable online and are showing up. Providers are redefining how services are delivered, being more nimble and fluid. Infusing the arts is an easy way to engage people and are regenerative not only to those being served, but to staff as well.
A Reliance Health program participant has found that "art and creativity equal mental stability, calm and peace, and self-expression." There are no stronger words than "art is life" from another participant to describe the positive impact that the arts can have during some of these overwhelming times.
Winter is here, the hunkering down has begun, and the pandemic is not over. Whether it is for simple entertainment, love of the arts, to temporarily escape the realities of a global public health crisis, or to help combat depression, anxiety and isolation, the arts are here for you.
Wendy Bury is the executive director of the Southeastern Connecticut Cultural Coalition