NEA Federal Grants Info. Session – March 14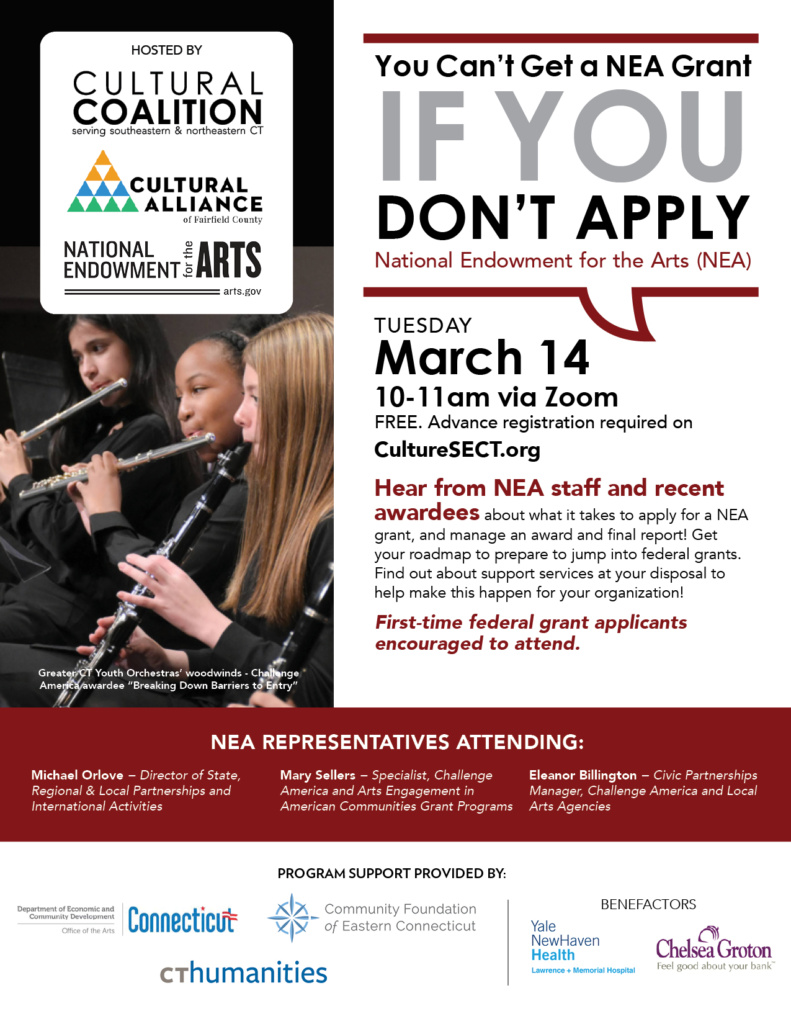 Hear from National Endowment for the Arts staff and recent awardees about what it takes to apply for and manage a federal grant!
An information session for those with some grant application experience.
Get a roadmap to prepare to apply for federal grants within the next year or so.
Find out about support for you and your organization!
REGISTER HERE – this session has past
For resources, see Funding Booster Program page HERE