"It's Not Too Late to Advocate!" Advocacy Basics Workshop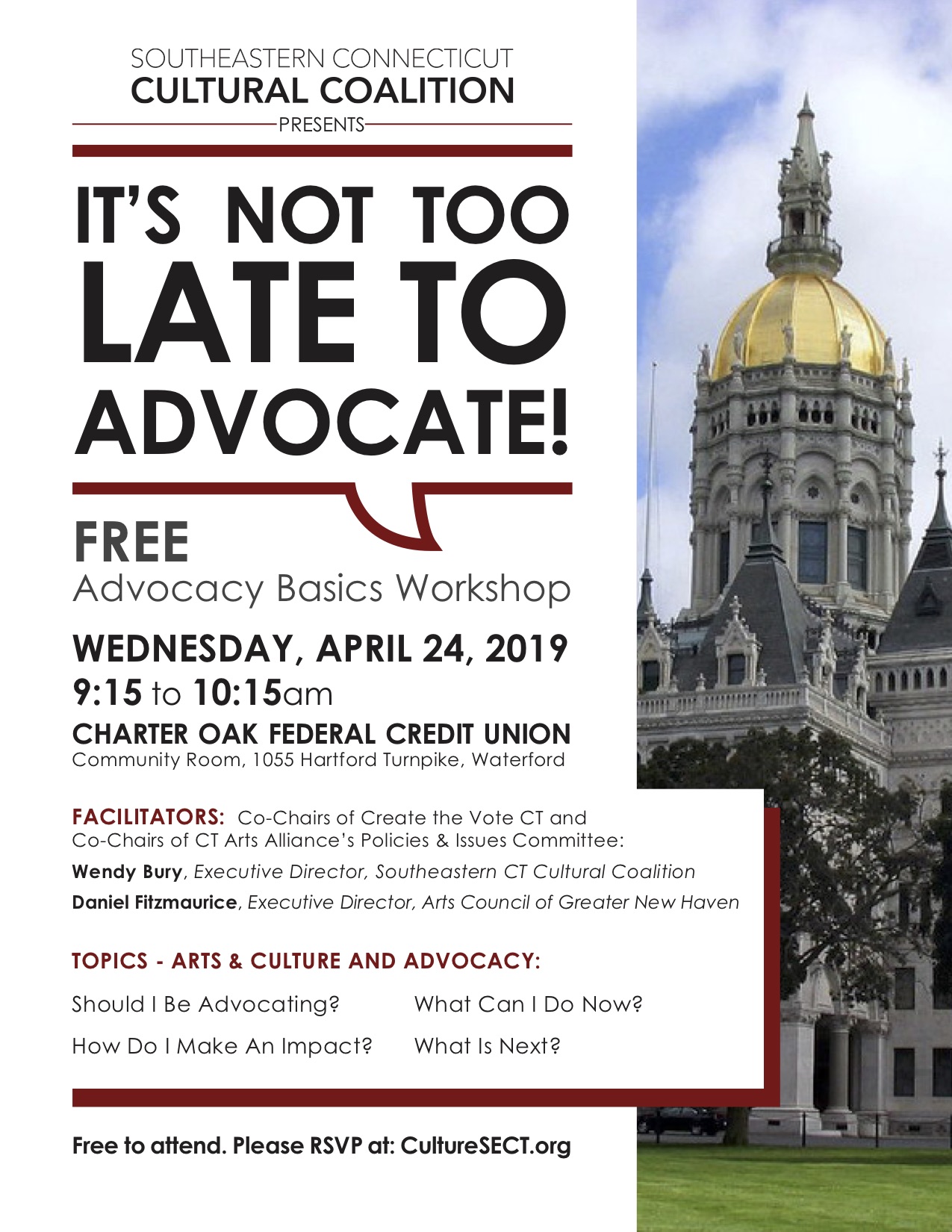 On April 22, 2019 decision to POSTPONE ADVOCACY BASICS WORKSHOP to Fall 2019.
Contact us with any Advocacy questions.
Generous operating and program support for the Cultural Coalition comes from:


Bodenwein Public Benevolent Foundation Bank of America, NA Trustee, Frank Loomis Palmer Fund, Bank of America, N.A. Trustee, Dominion Foundation, Chelsea Groton Bank, Robert G. Youngs Family Foundation, Inc., and our Supporting Cast Members, Donors and Partners.