Featured Presenters & Speakers
Spotlight on Southeastern CT! Featured Presenters at THRIVE!

Breakout Sessions – Attendees choose four of six available sessions with 30 minute presentations (20 min./10 min. Q&A) featuring projects from around the region, including: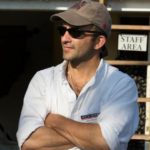 Mashantucket Pequot Museum– The Museum is committed to transforming how indigenous cultures and peoples are represented to accurately portray a next generation Native narrative that gives greater understanding to the evolution of a new Native voice. With over 300,000 square feet of space and covering seven acres, the museum has experienced ebbs and flows on many levels since opening in 1998. In 2014, the museum closed for the first time during the winter season. With the appointment of its new Director, Dr. Jason Mancini in 2015, the museum looks ahead to a healthy and promising future. Learn more about changes made, being made, and the issues the museum is overcoming to thrive.
Artful Access– Join Norwich's Dan Topalis, Artist/ Entrepreneur/Wauregan Gallery Owner, and Elanah Sherman, State Office of Protection and Advocacy for Persons with Disabilities, to hear about what it means for art to be accessible to all. From working with individual artists in a gallery to fashion shows and collaborating on community projects, artists and arts leaders can help create an environment for diversity, equity, and inclusion from which we can all learn and benefit.

CT's Submarine Century– City of Groton Mayor Marian Galbraith will give a behind-the-scenes look at the year long, 30+ person, multi-agency, multi-city, and multi-sector collaboration to celebrate 100 years of submarines in the region and State. CTSUBCEN coordinated efforts to market events and activities, including the creation of the Submarine Art Trail. Hear more about planning, activities, and impact of this inspiring collaboration.
Writer's Block Ink– Join President and Founder Clarissa Beyah-Taylor to learn more about this small community arts organization in New London that is having big impact with our region's youth. Their mantra is igniting social change on the page and stage. Programs offer students the ability to address social issues like domestic violence, bullying, and incarceration through spoken word, hip-hop music, multi-media production, dance, and performance. Students create original productions which explore these critical themes and topics.
Historic House Museums Collaborative– Join Stephanie Lantiere of Avery Memorial Association of Groton and Joanie DiMartino of the Smith-Harris House in East Lyme to hear about the collaboration between 16 small historic house museums that worked together for big impact. The initiative created and produced 15,000 rack cards, a launch event and cooperative marketing presence. Learn more about the process, benefits and impact of this region-wide initiative.
Expressiones– Join Guido Garaycochea and Jose Garaycochea-Ulloa, Curator and Executive Director of Expressiones in New London. Expressiones connects and builds multicultural bridges through artistic and educational endeavors. Guido, an internationally trained artist, and Jose, an arts administrator, are committed to sharing & promoting mutual understanding, respect, and appreciation of Latino culture through the arts in our community. Expressiones celebrates diversity by inspiring the community to immerse themselves in the music, art, and customs of our multicultural population, and is highly regarded for its Artist-In-Residence program for Latin artists, ArtVenture program for bilingual arts education in partnership with local schools, libraries and a thriving gallery with changing exhibitions.
Featured Speakers